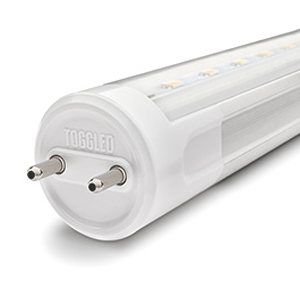 A-Series Standard LED Tube
The toggled A-series 16-watt linear LED tube light bulb is designed to replace T8/T12 fluorescent tube lights to significantly lower energy and maintenance costs while enhancing the quality of light in work environments and living spaces.
E-series LED Tubes
The toggled E-series next generation LED technology features a triangular tube shape specifically engineered for a broader and more uniform light distribution with sufficient back lighting to eliminate the "cave" effect in troffers.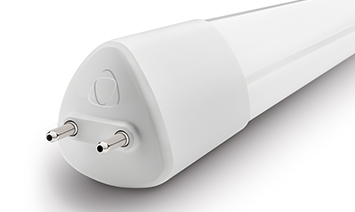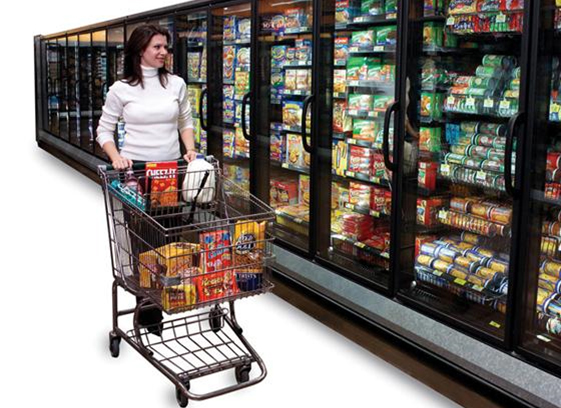 Refrigerated Display Lighting
Immerse your products in bright, uniform light with LED Refrigerated Display Lighting.  In addition to improving the look of your merchandise, you'll benefit from reduced maintenance, lower energy usage and reduced operating costs.
Features of Refrigerated Display Lighting
Up to 72% energy savings vs. T12HO fluorescent
On average 29 watts of energy per case door
Up to 50,000 hour lifetime
Reduced re-lamping expenses
Light uniformity up to 1150 lux
Optic design reduces light spill
Diminishes distracting glare on products
No IR, UV or mercury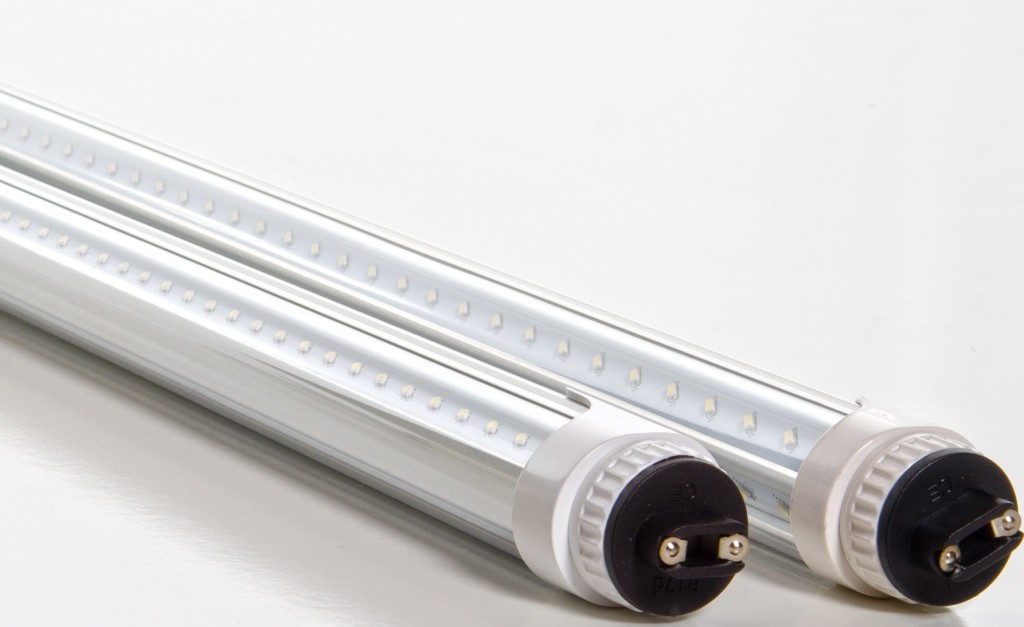 Whats next?
If you are ready to take the next step and take advantage of your energy company's incentives, contact ESTOAI to see how we can help your location reduce its energy usage.